Go to Configuration > Shopping Cart > Product Maint from the left hand menu or click on Product Maint under Configuration on the home page.
You will then be redirected to the Product Order page. Select the Currency Type in which the product that you want to edit is in. The system will refresh the list for you. Then search for the product in the list, and once you find it, click on the Edit link next to the page name to go to the Product Edit page.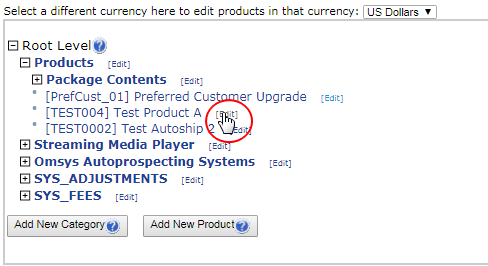 In the Product Details section, you will find the item Product Email ID in the Description drop-down list. The purpose of this option is to send the email specified, to the member's email address upon purchase of the item. The email will only be sent to the recipient upon successful payment of the order.
If you wish to use this feature for a certain product, start by clicking on the add new button. This will add a new row below. Then select the Product Email ID option from the Description drop-list and then enter the Email ID in the Value box. Once done, click on the save product details button to save.



The Email ID is not the email address of the recipient. It is a system-generated identification number of the email template. You can check out the Email ID of the email you wish to attach to the product in the Email Engine interface as described below. You can also edit the email before using the same.
Go to the Email Engine interface from the left hand menu or click on the Email Engine link under the General section on the admin home page. Then expand the Load Email Template drop-down list and search for the email you are looking for. Check out the Email ID of the email (as shown below).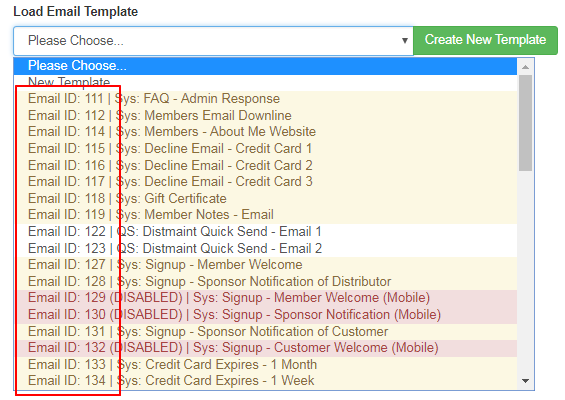 Once the member finalizes the order and you have received the payment, the email attached to the product will be sent to his email address along with the shopping cart order confirmation email. In case of any query, please contact INS Support via Skype or report a mantis bug for the same.
---