This is a TUTORIAL on how to change the Payment Type of the order after it has been placed.
Note: Keep in mind that you can change the payment type of an order purchase, only if the order has not already been shipped!
Click on the Distributor option in the left hand menu or under the General section on the home page to go to the Distributor Search interface.

Search for the member in your system by providing the Username, Name or any other relative criteria, and then by clicking on the Search button.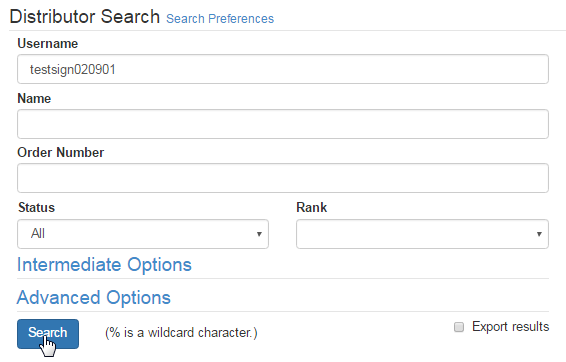 If you are not sure about the search criteria, i.e. username or name of the member, then simply click on the Search button without specifying any of the fields to get the complete list of all the members in your system. And then click on the ID Number for the user you want to connect the flag to.

Once you are in the Distributor Maintenance area of the member, click on the Invoices option in the left hand menu to go to the invoice listing page.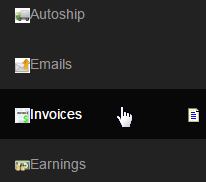 You will then be redirected to the Distributor Invoices page, where you can click on the OrderNum link to open that invoice for editing purposes.

This will bring up that order invoice with full details. Notice that you can update the Order Date, Status and the Payment Type of the order.

To change the Payment Type, open the drop-down menu to bring up the list of available payment types in your system. Once you have chosen the new payment type, click on the Update button to save the changes. Make sure that the Status is correct before updating the data.


---