Internet Marketing System and Email Marketing System Setup

There are a number of areas of the Internet Marketing System that you will need to set up or tweak from how they are set up in order for you to effectively make this Email Marketing System to work for you.
There are a Few Optional Areas to Set Up if You want to access the Features

The picture below is the screen you will see when you log into your Email Marketing System
You get into your Internet Marketing System from the Members area of the company you purchased the Software from.
Once in your members area, click the Omsys link on the left menu.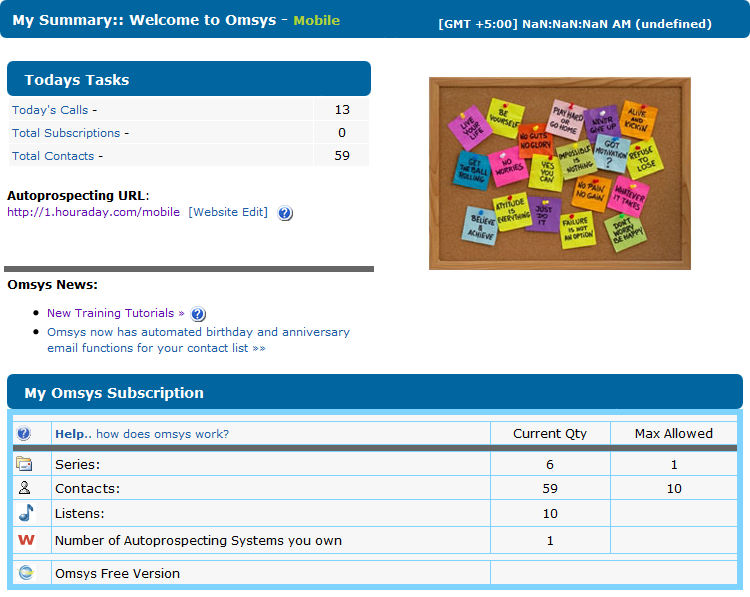 ---